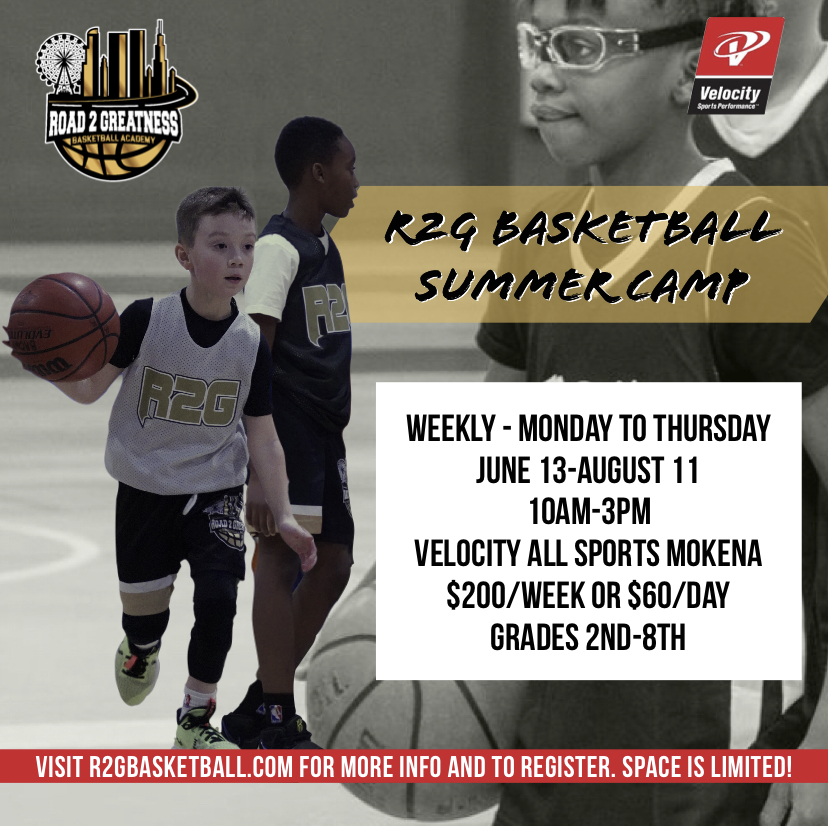 Summer Camp 2022 is here!
Join Road 2 Greatness basketball for camp this summer, for boys and girls entering grades 2nd-9th! Camp takes place beginning June 13th through August 11th, 10am-3pm. 
Velocity All Sports
9100 W 191st St.
Mokena, IL 60448
Camp includes skills training, shooting machine drills, speed and agility training, competitive play and 5 on 5 games. Awards will be given weekly for standout campers! All participants will receive a camp shirt. Please remember to pack your lunch daily. We will have special days where campers can opt in for pizza/hot dog lunches.
Let's get better this summer! #ironsharpensiron